WE OFFER GENERATION GAIN
AND QUALITY IN WIND FARMS
Plan and execute quality projects and high efficiency that enable customer satisfaction.
Windcraft achievements in Megawatts

0
MW
Owner's Engineering in the Deployment

0
MW
Owner's Engineering in O & M of wind turbines

0
MW
Substation Maintenance

0
MW
Inspection and investigations in wind turbine factories
0
MWp
Owner's Engineering Solar Power Plant

0
MW
Owner's Engineering Thermoelectric Power Plant
You want to talk to our team?
Our Quality
  Check the results of the ONS Wind Generation Monthly Bulletin of wind farms in which Windcraft had the pleasure to participate
Conj. Gentio do Ouro I, Irecê 230kV, 68MW project, Scope Windcraft:
• EP building wind turbines
• EP & M Wind Generators
Conj. Carcará II, Mossoro II 230kV, 90MW project, Scope Windcraft:
• EP building wind turbines, Civil, Electromechanical
• EP IOM Wind Generators
• Maintenance Substation
Key SERVICES
OWNER'S ENGINEERING
High quality engineering and low cost, tailored to customer needs with qualified and well-defined strategic planning.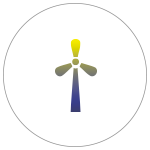 WIND TURBINE PROJECT
We have a partnership with the German company Aerodyn, reference wind turbine projects.
CONSULTING
Extensive experience in wind turbines since 1999 in wind projects in Europe, and increasing our know-how in wind projects in Brazil since 2005.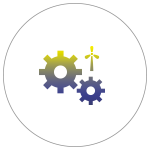 PROJECT DEVELOPMENT
Our experience and knowledge in the development of wind projects result in low-risk investment products.
SUBSTATION MAINTENANCE
well-designed maintenance plans, together with qualified professionals seeking excellence in service delivery and maintenance of substations.

Tailored for each Customer
Due to the model based on the German administration, Windcraft are able to have flexible designs, adapted to the demands and needs of the customer, while maintaining the efficiency, high-quality engineering and low cost.