THE COMPANY
The Windcraft is an Owner's Engineering firm focused on planning a dynamic, efficient and systematic way for the monitoring of civil works, electrical and assembly of wind turbines.
The company was founded in 2008 by Bastian Fenner, which began its work in the wind market in Germany in 1999 and for ten years he worked as project manager and technical director for the wind turbine manufacturer Enercon, Nordex and Fuhrlander.

Based on the German management model distinguishes itself through a participatory democratic and social management, based on trust. We offer a high-quality engineering and low cost, tailored to customer needs with qualified professionals, as well as a well-defined strategic planning, seeking efficiency and excellence in the provision of our services.

Mission
Revolutionize and increase participation in the Brazilian wind market, implementing new technical standards and aiming at quality and cost reduction.
Vision
Since wind turbines in the Brazilian market are not designed or adapted to our weather conditions, we believe that adjustments are necessary for us to increase the generation of gain, as the increase in rotor diameter and height of towers. Windcraft also has experience in the inspection area, planning and consulting in the recovery process wind farms when they are inefficient.
values
Honesty and impartiality
Motivation and qualification of employees
Service labor laws and occupational safety
High quality engineering and low cost
Adaptation to customer needs
Engineering exclusivity in the wind sector
Man efficiency of search / hour
PROFESSIONAL Windcraft
Bastian Fenner – CEO
Bastian Fenner, Civil Engineer, founding partner of Windcraft, with eight years experience in the German windpower market working for wind turbine manufacturers; Enercon, Nordex and Fuhrlaender. Began his work in the Brazilian market in 2005, being sent by Enercon to teach and train the Wobben Engineers in the installation of the Rio do Fogo and Osório wind farms. In 2010 founded WINDCRAFT and started working exclusively for entrepreneurs in the Brazilian wind market.
key Services
OWNER'S ENGINEERING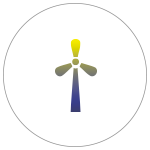 WIND TURBINES
CONSULTING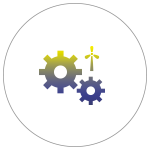 PROJECT DEVELOPMENT